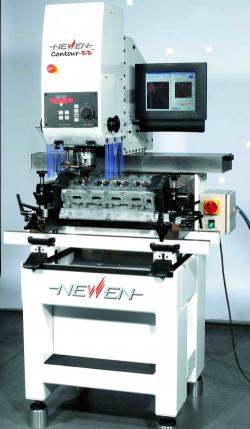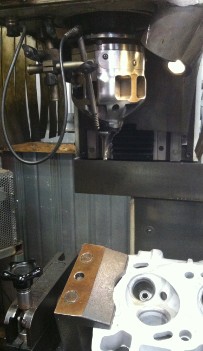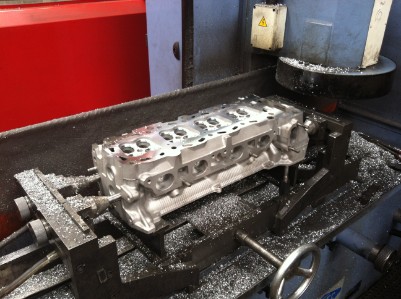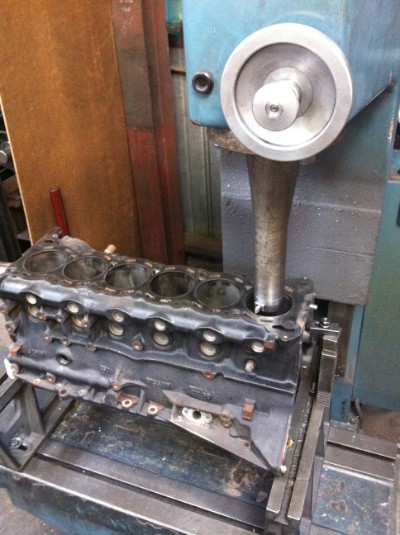 At TW Engineering we offer a large range of services to cover your automotive and engineering needs. Our broad range of machinery ensures that we can handle almost any task required with a fast turnaround time.
While our main business deals with more modern engines and cylinder heads, we also specialise in both diesel and historic engines. We are able to recondition and repair both small and larger tractor-style diesel cylinder heads.

Cylinder head resurfacing
We are able to resurface cylinder heads of all materials, cast iron, alloy and bi-metal. Capacities from small single cylinder up to large diesel type cylinder heads.

Boring & Honing
On site we have the ability to bore and hone engine blocks ranging from smaller capacity engines up to larger blocks such as V8's and large diesels. We are also able to sleeve individual cylinders if it is required.
Engine block resurfacing is performed on all of our rebuilds and can be organised if needed.

Seat Cutting
When cutting valve seats, we use a Newen CNC machine for complete accuracy and a perfect finish. The Newen uses programs specific to each cylinder head to perform an exact job every time.
Using this machinery allows us to perform a number of tasks including performance and race-style vlave seats for high power applications.
For a demonstration please view the video below.

Engine Building
We build engines for all applications and are happy to build to specifications of your choosing. Whether you require a standard engine rebuild or high power package for the track, we can help. With a wealth of engine building knowledge, no job is too difficult.

General Machining
We have both the experience and machinery to perform all types of general machining that you may need. Whether it be automotive or otherwise, we can perform almost any task required. These include:
Flywheel grinding and lightening

Lathe machining
Resurfacing exhaust manifolds
Suspension components
and much more!
Please dont hesitate to contact us